We have continued a path of rapid growth and facility upgrading and expansion in Zambia to continue to better serve our Zambian based customers. Through our upgraded facilities we offer reliable services through our container depot, warehouses and logistics network. Our dedicated staff have several years' experience in their respective fields, ensuring that we always deliver the service now synonymous with the J&J name.
Routes we Manage:
J&J Transport Zambia Limited will be responsible for the below routes. This includes quotations and participation in tenders.

Mozambique to Zambia via Chirundu / Livingstone / Chanida
Zambia to Mozambique via Chirundu / Livingstone / Chanida
Domestic/Regional Movement in Zambia
Additional Services We Offer:
Our multi-service facility expands an approximate 10Ha area which is fully paved.

Through our 35,000 m2 container depot, we offer the services of container storage and handling using our full container handling Kalmar reach-stacker, stripping and stuffing, weighing of cargo through our axle and multi-deck weighbridges, electronic data interchange (EDI) and fumigation.

We have 4,320 m2 of state-of-the-art warehousing space which allows for handling of any type cargo and the ability to provide our customers with a flexible and efficient cargo handling and storage service.
Contact Details:
J&J Transport Zambia Limited | Address: Plot 50, 15 Linda Road, Bonaventure, Lusaka, Zambia Tel: +260 211 278 006 | Mob: +260 972 596 371 | E-Mail: info@jjzam.com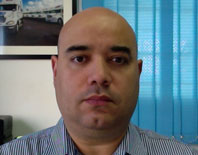 General Manager

- Oscar Gutierrez

Oscar has been working in the shipping and logistics industry for over 14 years. He comes highly qualified and brings a wealth of experience from the Latin America region.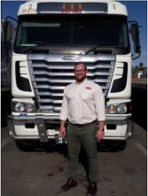 General Operation Manager

- Johan Koekemoer

Johan joined J&J Transport Zambia Limited in May 2020 moving from our J&J Beira office. He comes with a background of best practice logistics, procurement and distribution.He manages the Operations team to ensure that truck performance indicators are kept within the required limits and implements continuous improvement in all activities that affect operational efficiencies.